Warning
Information contained in this article is for archived reference only.
BroadSoft BroadCloud product is no longer available for new deployments. All functions will be upgraded to the Metaswitch platform. The new Metaswitch platform provides many more features: intuitive design, faster speed, and higher availability.
Please contact support or your sales representative if you have any questions.
About the Device
Packet Smart PI-150 is a higher-capacity appliance server built using industry-standard hardware and can monitor up to 50 concurrent calls.
Front View

Rear View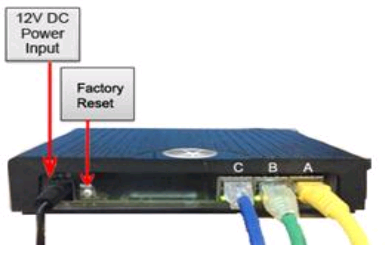 Product Specifications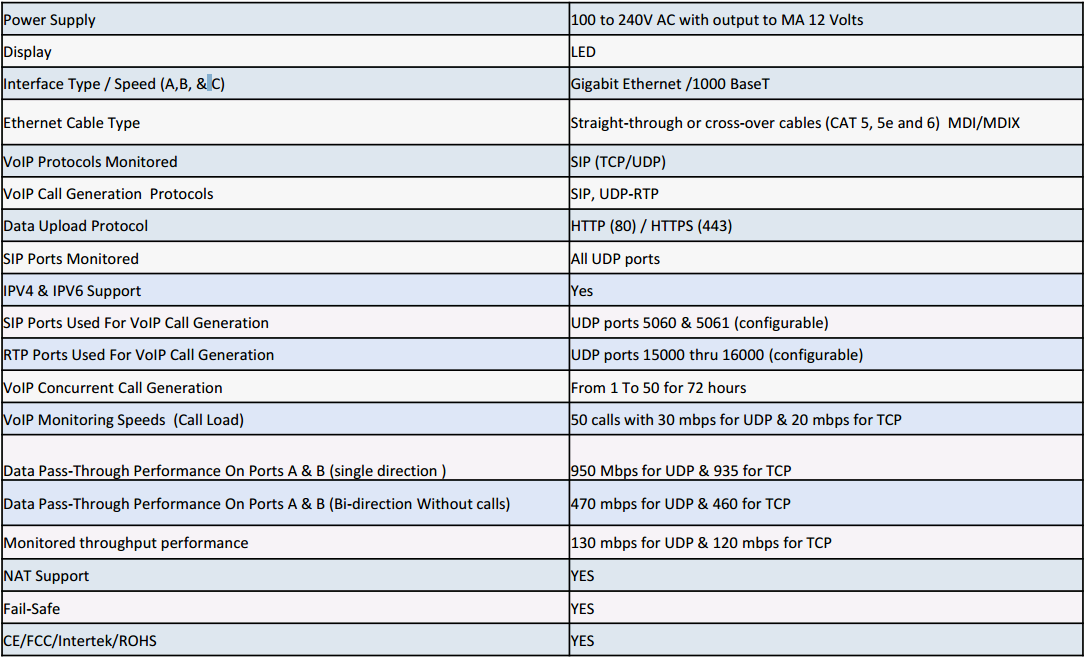 Changing from 2-port to 3-port mode
By moving the switch below, the PI-150 change to three port mode.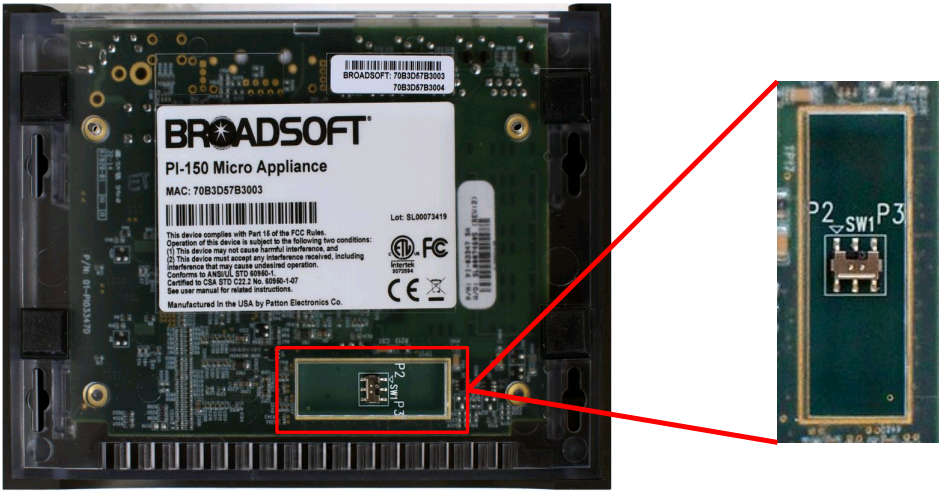 Configuring the PI-150
The PI-150 is configured using a web interface. The device has a default private IP address of 192.168.100.254, which can be accessed by connecting a laptop to port C on the device using a CAT 5 cable and pointing a browser to http://192.168.100.254
NOTE: Username and password default is admin
The Ethernet interface on the laptop needs to be assigned a static IP address in the range 192.168.100.250 – 192.168.100.253 and a netmask of 255.255.255.0
Operational PI-150
Successful connectivity to PacketSmart services

LED Status chart

Power/Host/Capture – Green LEDs, Fail - RED LED, Res - Green LED
Connection Options with PI-150