Occasionally, support will need to find the MAC address to configure connected printers or customize screen resolutions or dual monitor configurations.
Powered on Dell Wyse Thin Client
Before logging on to your hosted desktop, click Agree to accept the legal disclaimer.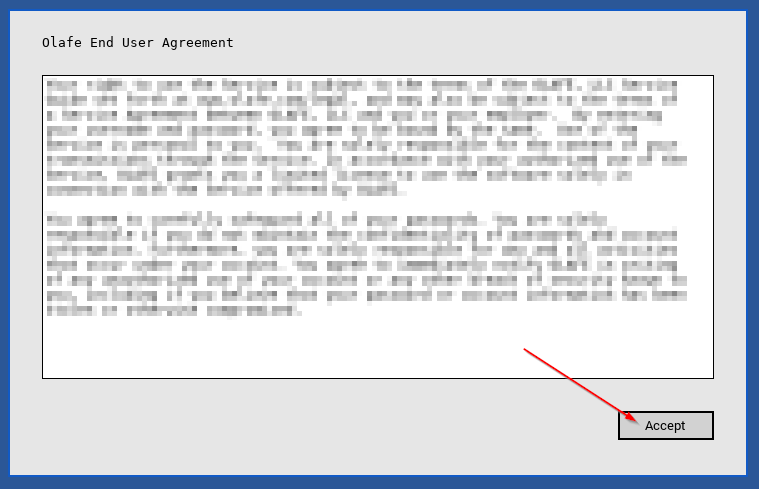 At the Logon Screen, click on the Shutdown button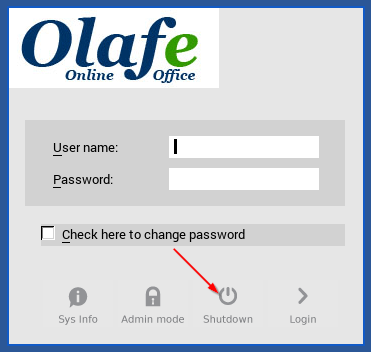 Note the MAC address in the MAC Address field: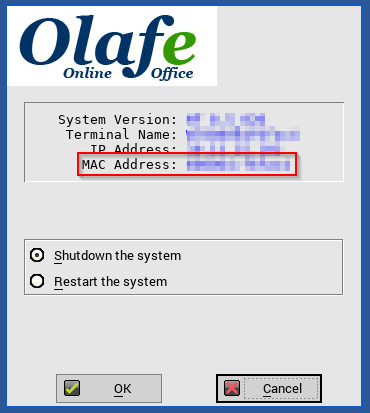 Hardware Stickers
If the device is not powered on, you can find the MAC address by looking in the back or on the side of the device.
Dell Wyse D10D
On this model, in the back of the device, there will be a tab that needs to be pulled out, containing a sticker with the MAC address.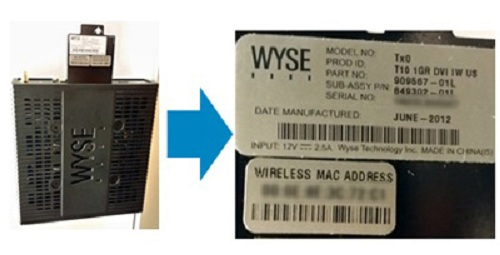 Dell Wyse V10LE
On this model, the sticker will be towards the back (usually on the right) side of the device (depending on how the device is mounted).