When an employee leaves a company and/or the phone has been reassigned to another individual, the phone line can be reset with new settings.
Login to the Phone System Management portal olafe.uccommportal.com/bg
Click on the Users menu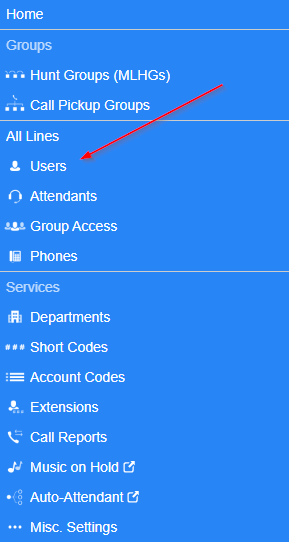 Navigate to the Name or telephone number, and click the menu on the right, and select Reset Line option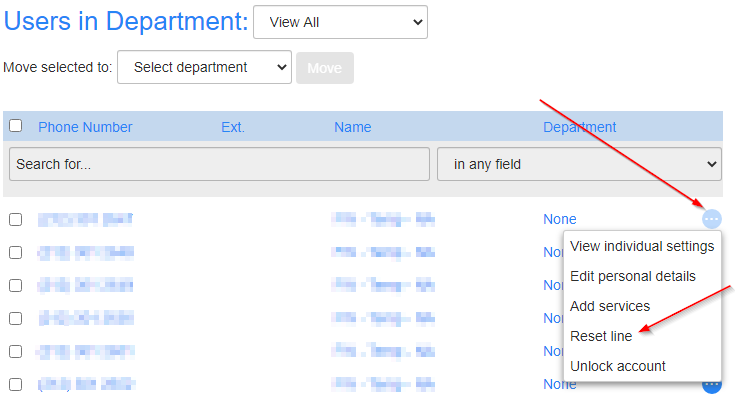 In the New account name field, type in the new Individual's name (or you can leave it blank)
We recommend that you DO NOT select to Remove from groups unless the phone will be for someone in a different department.
Click Apply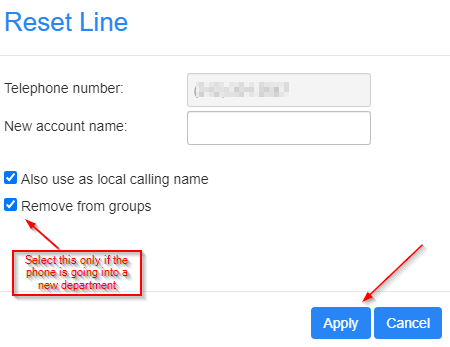 Once completed, you will receive a confirmation with the new settings for the phone. Save them in a safe place or provide them to the employee.