On your iOS device:
Click on the Settings icon (the gears) and scroll down
Select Mail, Contacts, Calendars

Note: In iOS 10.1.1, scroll down and select Mail

Select Add Account
Choose Microsoft Exchange or Exchange

Note: In iOS 10.1.1, select Accounts, Add Account, Exchange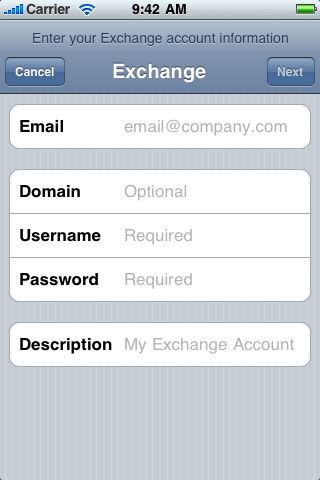 In the Exchange dialog box, enter your email address, password and a description for the account
Choose Next

Note: If your account cannot be found, you are prompted to provide the name of your Exchange server, domain, user name, and password.
The server name is mobile.mail.us-east-1.awsapps.com

In the Exchange confirmation dialog box, select the items to synchronize with your device, and then choose Save
Some customers prefer a more modern email client. Please install VMware Boxer email client, and use this application to connect to the email system.