When you are connected through a remote connection you can print to your local printer.
Note: Before you initiate a print job to be sent to your local printer, you must confirm that are able to print locally without the remote connection. If you are not sure, please send a sample test print to confirm.
Printer Selection
From your application select a printer called Remote Printer (redirected x)
Application Printing
Here are sample windows to select a different printer:
Microsoft Word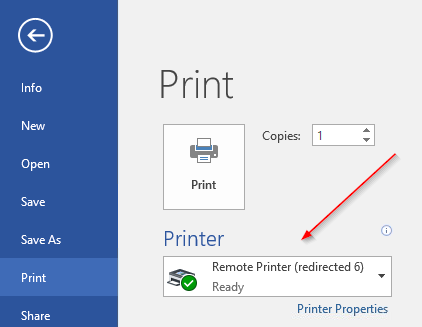 Goggle Chrome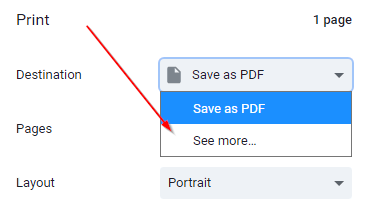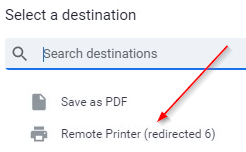 Printing
Select the Print option from the application from which you would like to print.
You will see a print document generated to be sent:

When the document is ready, you will be presented with a message to open the document:
Click View
A new tab will be opened in your local browser with a PDF document of the results of the print.
Print Locally
You can now print the document to your local printer, as if you were printing the PDF document locally.