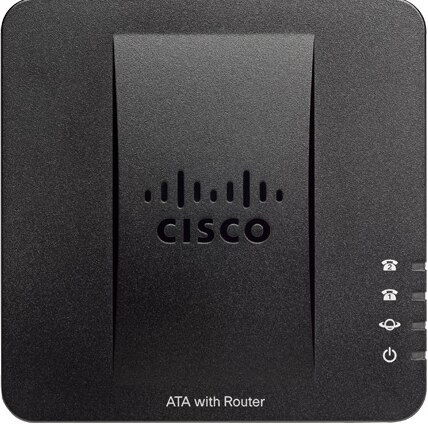 Method 1 - Reset Button
To restore it to factory default settings, hold the reset button for 20 seconds.

Method 2 - Analog Phone
Plug your analog telephone into one of the rear-panel telephone RJ-11 jacks.
Take the phone off-hook and press the star key four times: * * * *
Then, dial the following IVR code: 73738 followed by the # key.
TIP: RESET spelled out on the telephone keypad = 73738.
The IVR will ask you to Confirm by pressing the keypad digit 1.
You must hang-up (put phone on-hook) to commence the reboot sequence.
- 30 seconds later, you will see the Power LED blinking (indication of a restore/reboot).
- The power LED will blink for another 120 seconds.
The complete IVR initiated reboot sequence will take a full 150 seconds, or 2.5 minutes to complete.